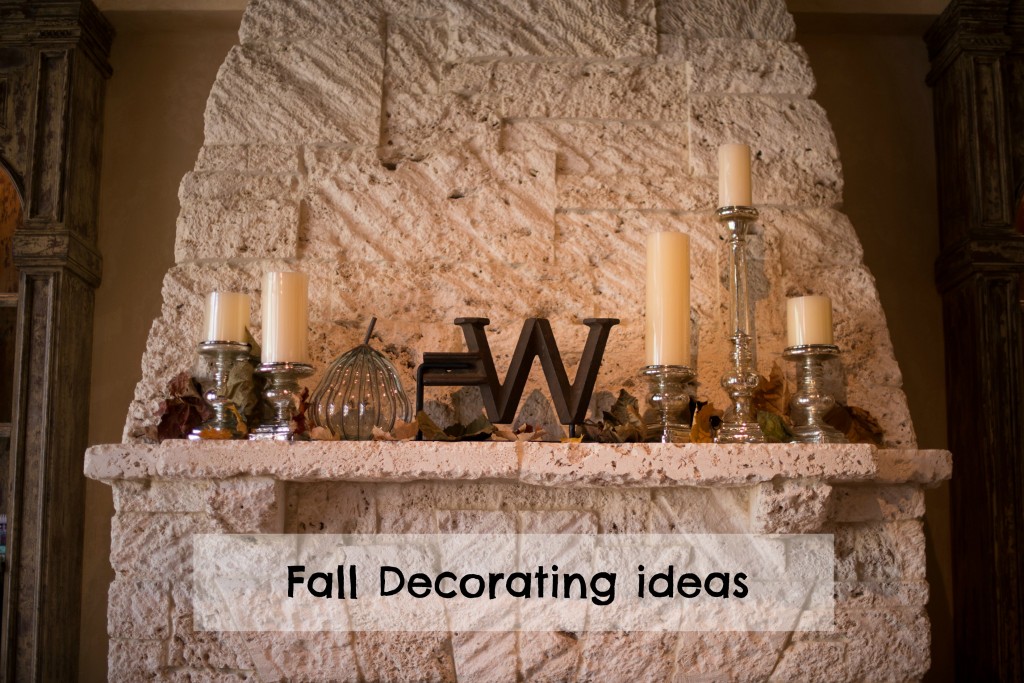 I realize that retail stores are pushing Christmas decorations (and have been for awhile) but this year I made a promise to myself that I was going to embrace each season and I just can't start thinking about Christmas until Thanksgiving is over.
Please humor me as I share some ways that I am embracing fall and decorating with leaves this year.  Embracing fall in Sunny South Florida is no small feat!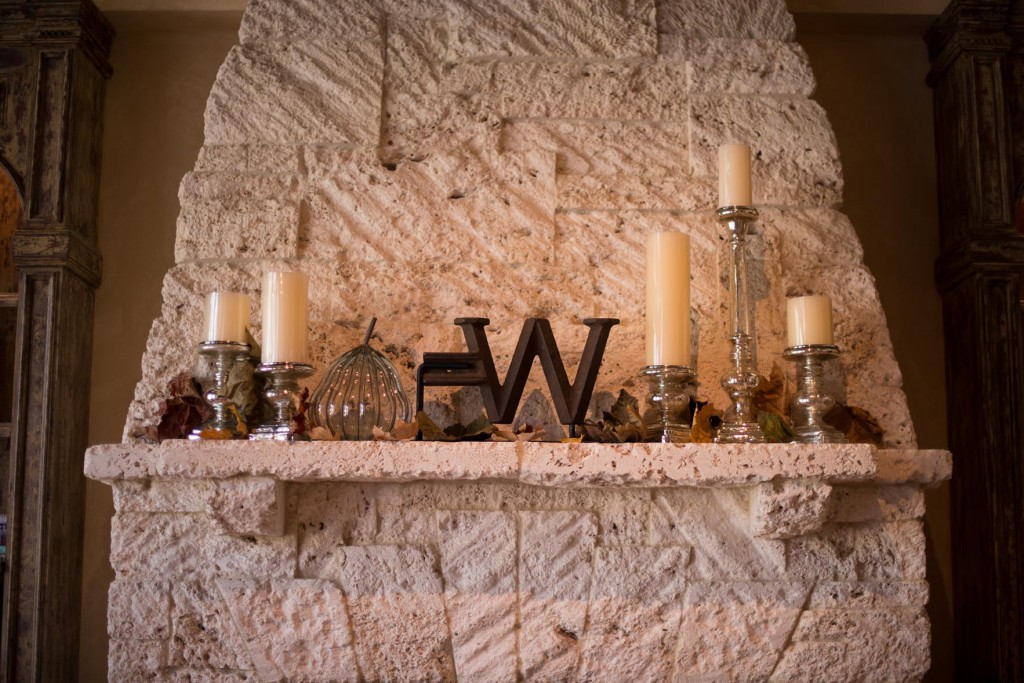 Bring the outside in.  Find elements of fall from outside and bring them inside.  If you live in Sunny South Florida, don't be shy about asking your northern friends to mail you some of the leaves they are raking up in their yards! Seriously. This fireplace mantel never fully came together until I added (authentic) fall leaves.
The smallest details can have the biggest impact. The greatest thing about fall decorating is that it doesn't have to be expensive.  No matter your budget you can undoubtedly find something that you can carry throughout your home.  For me, I chose fall leaves this year.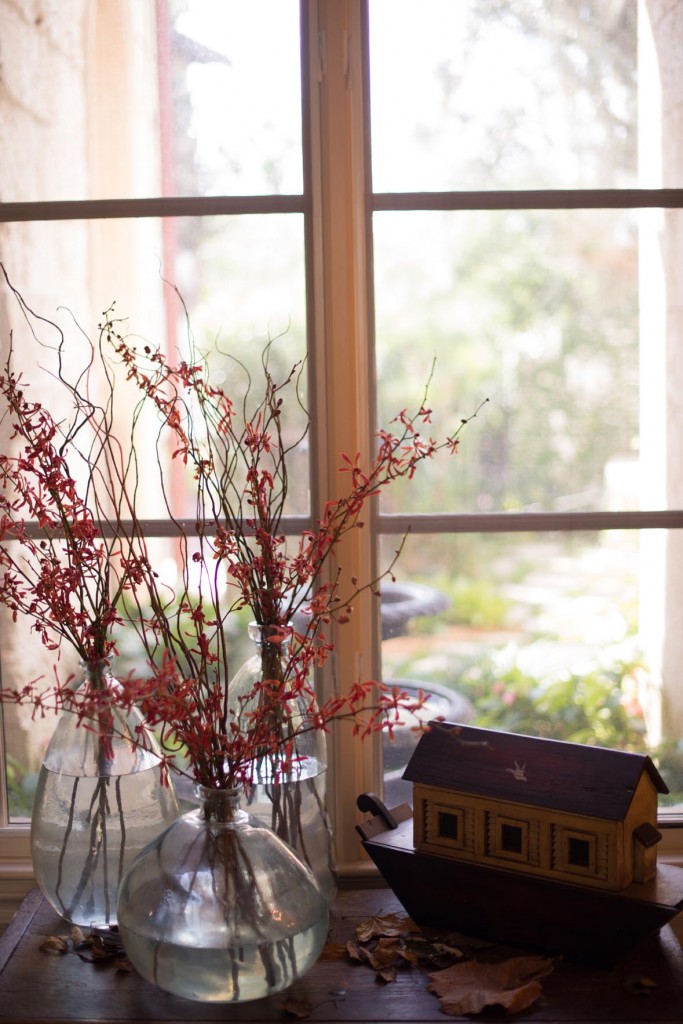 When decorating with natural elements from the outdoors, remember to keep things a little imperfect.  Throwing some leaves around in unexpected areas will add to the decor. This antique trunk sits in a walkway in-between our foyer and dining room and it makes me smile every time I round the corner and see it.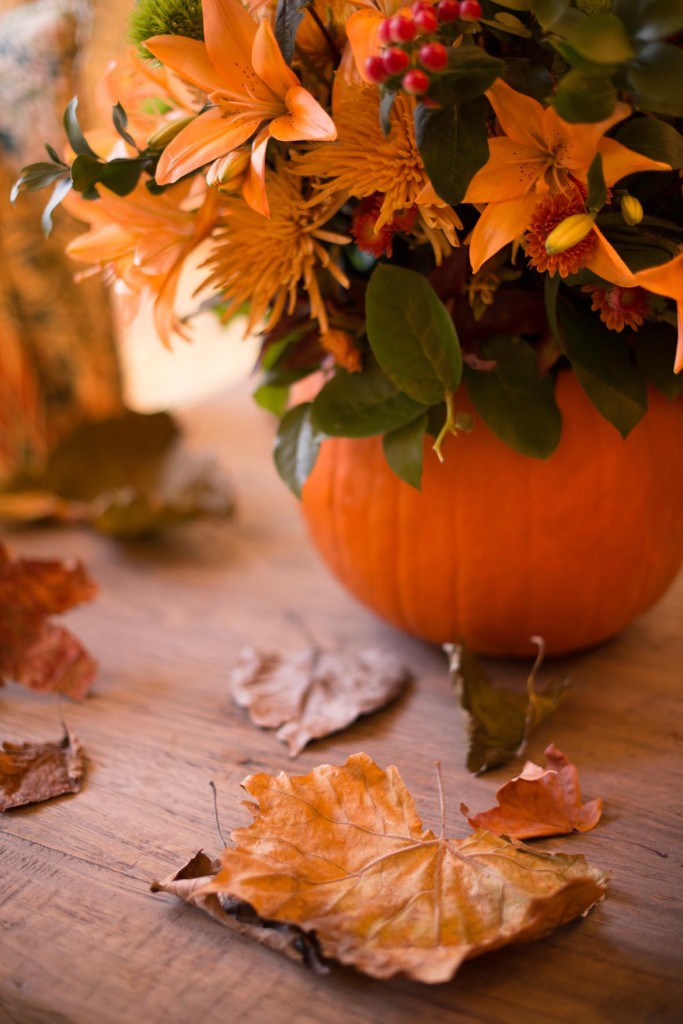 Use nature as your color palette.  This floral arrangement was (professionally) done inside a pumpkin and I scattered fall leaves across my dining table to coordinate.   The contract was exactly what I wanted.  When setting the table I would use dishes and linen that pulled those same fall colors.
Are you ready for Thanksgiving? Next week I'll share my Thanksgiving table…