Yesterday,  I joined Laura from Hollywood Housewife in her One Day Challenge.  The idea behind it was to capture one day, November 14, 2013, in your life.  From start to finish.  Capturing the everyday moments that usually get forgotten.  Including yourself, if you're usually on the other side of the camera.
This challenge was a lot harder than I thought it would be.  First of all, Wednesday is our busiest day.  In our family we call it "Crazy Wednesday" because I live in the car from 9am till about 8PM, driving kids to/from various extra curricular activities.  I know it's a hectic pace and some Wednesdays I feel like I'm going to have a nervous breakdown, but by cramming most of my driving into this ONE day, I free up the other days a little bit more.  This allows me larger blocks of time to homeschool each of our children without feeling tied to a clock or 50 minute lesson plans.
It is a day filled with Speech Therapy, Swim lessons, Art lessons, horseback riding lessons, Tae KwanDo and church.  There isn't much time for anything else.
Looking back, this project didn't  turn out how I thought it would.  But I'm glad I tried this, because it's honest…and it inspires me photograph the every day  and not just the special.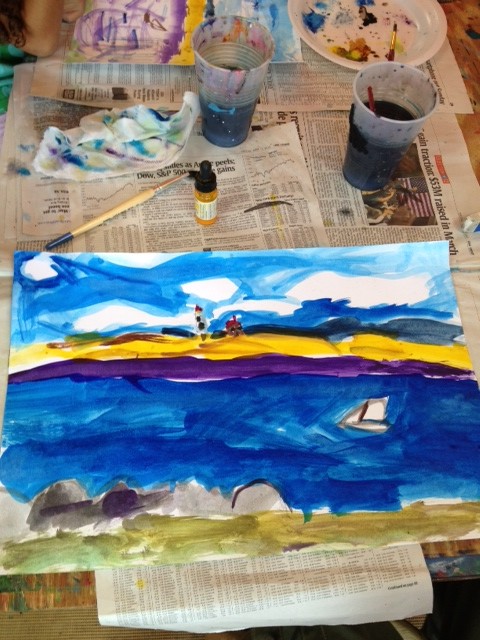 I think that's why I adore Instagram.  It encourages you to share the snapshots of your life with others and make art of your everyday moments.
What I learned:
Only when I capture the every day moments & things of my days, will I truly document this season of my life.