Everyone loves 'swag' and weddings are no different.  For the Island Wedding we hosted for the Road Warrior's Daughter, we tried to extend hospitality through the gifts we left each night (along with a personal hand-written note) in each guest's room.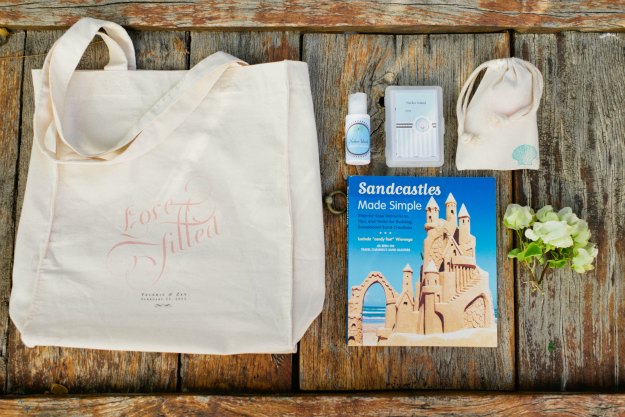 Welcome Bag included:  Sandcastle book, playing cards, sunscreen, bug wipes (not pictured), hat, (not pictured) muslin bag for collecting shells, and a note from the hosts welcoming everyone to the island.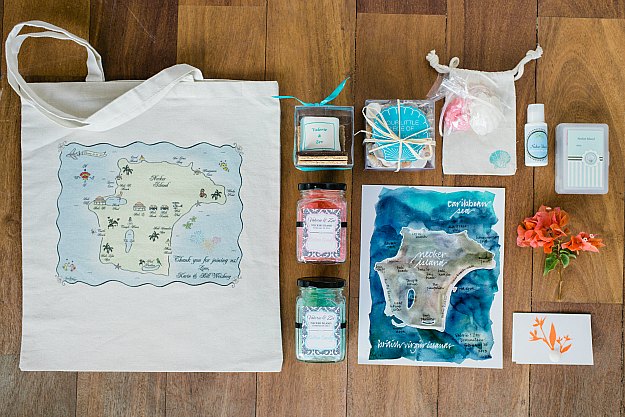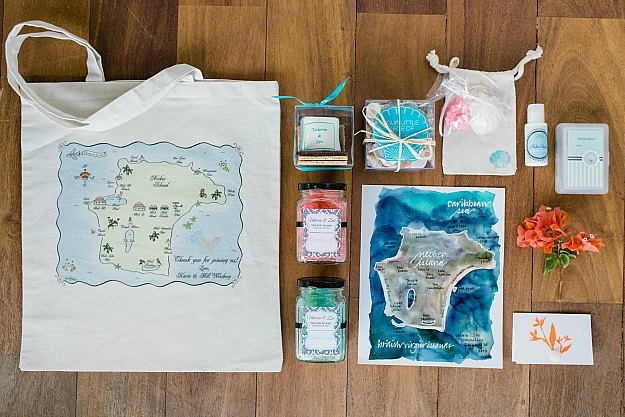 Other favors:  Custom wedding tote bag with Map of wedding venue, Sea Glass Candies, Personalized S'mores, Print of handpainted map of wedding venue, customized note, bag with seashell soaps and Necker Island Box of seashells.
3 Tips for choosing wedding favors:
Remember, it's the thought that counts, so choose favors that are thoughtful (hats, umbrellas, sunscreen, bug spray, etc).
The favors should fit the venue, the bride or groom's personality—or both!
If it's a destination wedding make sure it's something that can be taken home easily.  Otherwise your guests may leave it behind or have to make special arrangements to ship gifts home.