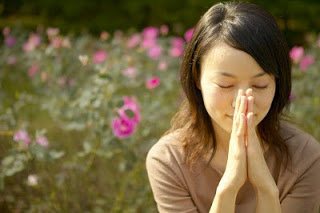 Are you intentional about praying for your children?  Do you regularly pray for them or do you reserve prayer for moments of trials?  As Christian parents we  are commanded to bring our children up in the "fear and nurture of the Lord".  (Deuteronomy 6:6-7) Therefore, we would be wise to dedicate our children back to God, the one who: created them, knows everything about them and loves them the most.  Through prayer we should seek His guidance, protection and love as we endeavor to raise our children in His ways.


Areas you may wish to pray for your children about:
Salvation
Honoring parents
Resisting temptation and rebellion
Purity
Attracting Godly friends & role models
Becoming the person God created them to be
Discovering their spiritual gifts
Developing their spiritual gifts
Wisdom and discernment
Growing in faith
Sibling relationships
Postitive self-esteem
Physical safety
Freedom from strongholds


  This month please join me in praying for our children and then praying specifically for each of your children.





Dear Heavenly Father,




We know that children are a gift from you and a reward (Psalm 127:3-5).  We dedicate the children you have entrusted to us back to you, so that they may fulfill your purposes for their life.


We ask that you place a covering of protection over our children.  Help them to focus on and desire only that which is good and pure (Philippians 4:8).  Help them to pursue righteousness, faith, love and peace with a pure heart (2 Timothy 2:22)

.


Grant them wisdom and discernment (Proverbs 2:6, Proverbs 3:21,  Proverbs 2:2) in choosing their friends and avoiding temptation from the evil one (1 Corinthians 10:13, Matthew 26:41). 
Help them to be content in any and all circumstances (Philippians 4:11-12)

and to desire to serve you and live for your purposes

 

(Philippians 2:13,Ephesians 1:11,  Romans 8:28) .

We pray you will reveal their spiritual gifts to them so that they may continue to develop them and use them for your purposes. (1 Corinthians 12:4-11)

We pray that you will send them Christian mentors who they will like and trust. We pray that you will open their ears, hearts and minds to receiving your word, and that it may be impressed upon their hearts as they grow to know and love you. (Isaiah 50:5)

We can have no greater joy than to know that our children are walking in the truth (3 John 1:4), that their hearts are set on you, and that they receive the blessing and the gift of eternal life through Jesus Christ our Savior. (John 3:15,   Matthew 25:46)


Amen
Books &  Resources:
The Power of a praying parent by Stormie Omartian
Praying for your children
Praying the Scriptures for your children by Jodie Berndt
**********************************************************************************

Please visit the other ladies participating in 31 Days of Ministry Online at A Woman Inspired: