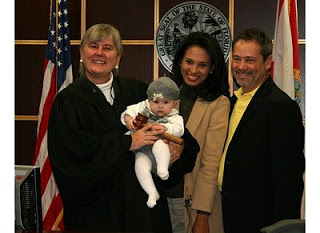 Did you know November is National Adoption Month? If you didn't, consider yourself now informed and please help spread the word!
In honor of National Adoption Month I'm going to link up posts about our adoption in one place, as well as a few other resources and favorites. I hope they serve as encouragement to those of you contemplating adoption or beginning your journey.
Other great stories regarding adoption… 
A wonderful sermon that details WHY we are called to adopt and WHY God blesses adoption by explaining the biblical foundation of adoption. The EIGHT similarities between Christian adoption and our adoption by God into His family.
He chose us in him before the foundation of the world, that we should be holy and blameless before him. In love he predestined us for adoption as sons through Jesus Christ, according to the purpose of his will, to the praise of his glorious grace, with which he has blessed us in the Beloved. (Ephesians 1:4-6)