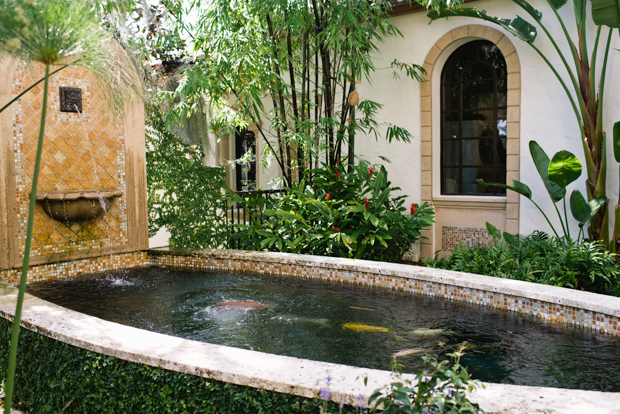 One of my favorite outdoor spaces at our home is our Koi Pond.  Tucked on the other side of the front entry few guests even realize it is there although you can hear the water pouring into the pond.
We chose a raised pond design so that you could sit around the edge of  the pond with a glass of wine and admire the fish.  I don't think we've ever sat out there with a glass of wine (nor are we regular wine drinkers) but this pond gets much use and love from our children and we all enjoy sitting out there in the evening and feeding the fish.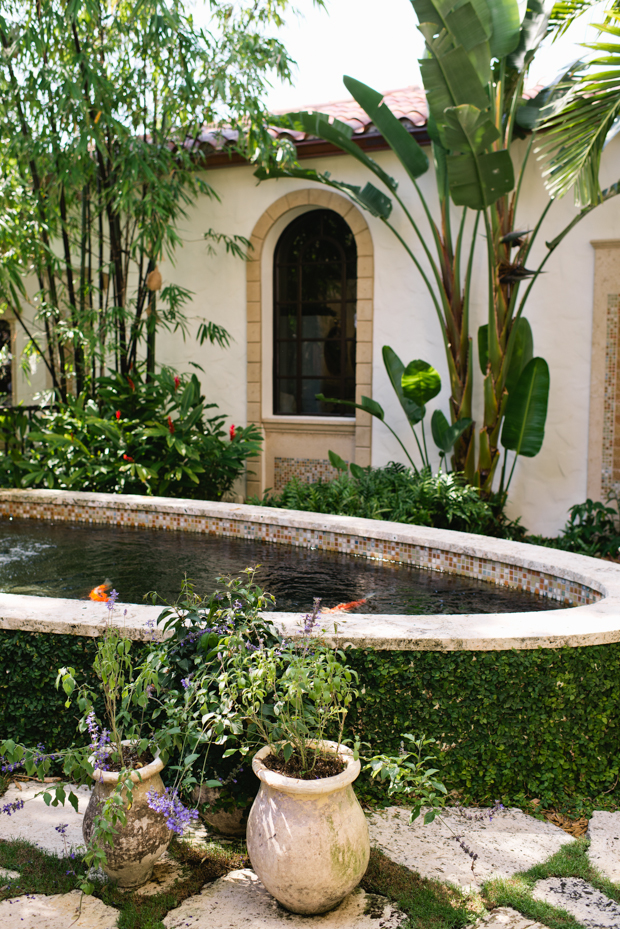 Who would have known that fish would make such great and interesting pets?