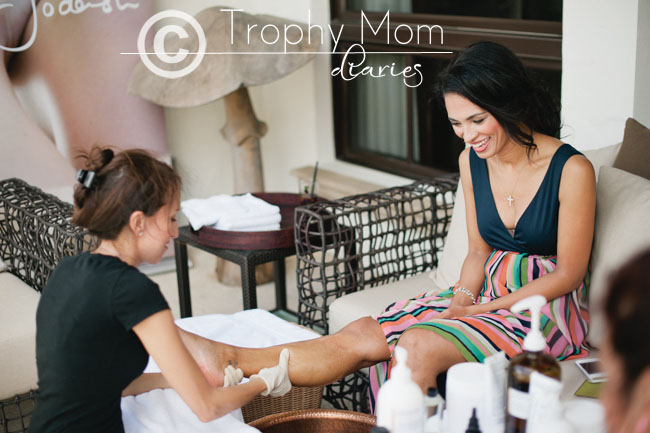 I decided to celebrate the Official Launch of Trophy Mom Diaries with a Spa Party & Luncheon with 30 friends.  For some it would be my "coming out" party as I had never before shared that I had been writing a blog for the past 4 1/2 years, much-less launching a new one.
I wanted to design a  day that would allow guests to interact with each other in a relaxed atmosphere and promote bonding and meaningful conversation. This was important because I wanted guests to share their unique stories and connect on a deeper level.
While it would have been easy to book a day at a spa, I decided that my home would offer a more personal, relaxed and intimate setting for my special guests.
As guests arrived they were greeted and escorted out to the outdoor lanai area.  The tablesettings could only be described as Tropical meets Zen Spa.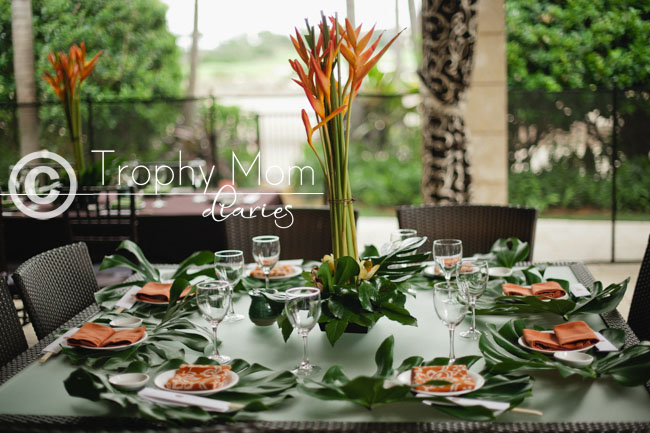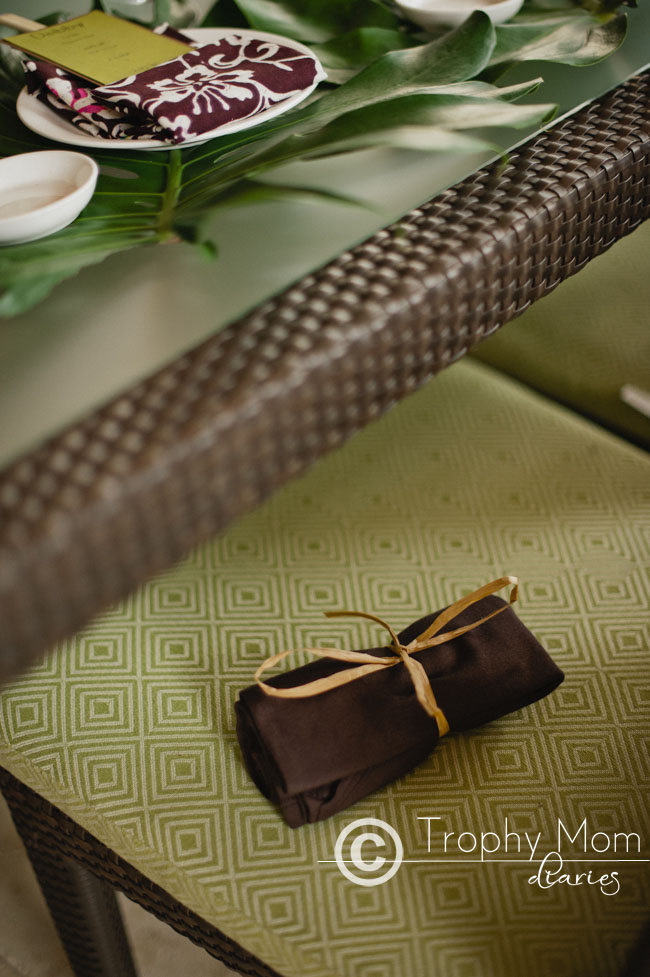 A gift (Trophy Mom T-shirts) was placed on the chair of each guest along with a menu card detailing their spa treatment schedule for the day.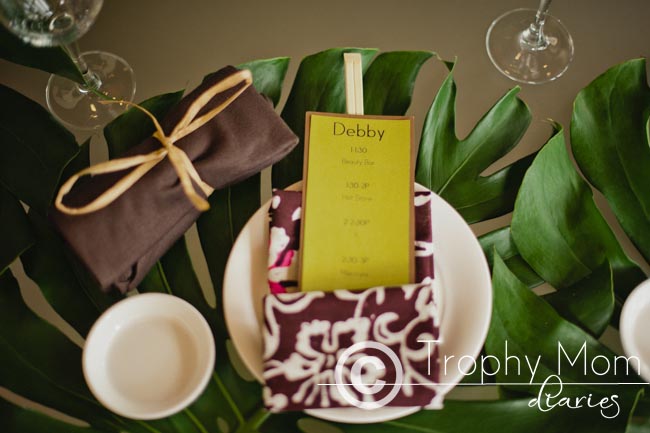 Although a variety of drinks were offered, including Sweet Tea, the Blueberry Mojito was voted the Official Drink of the party.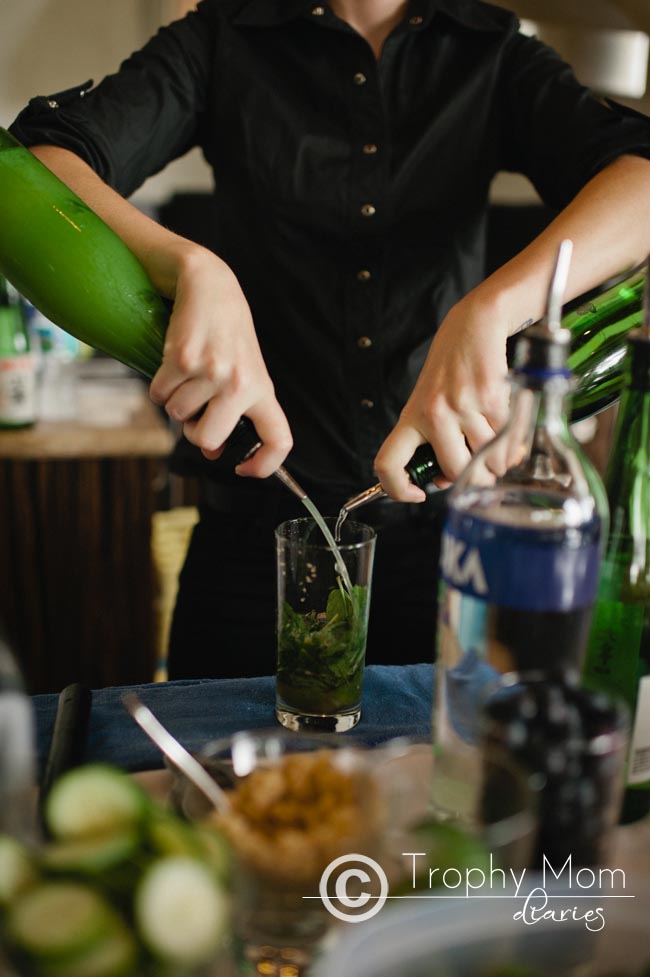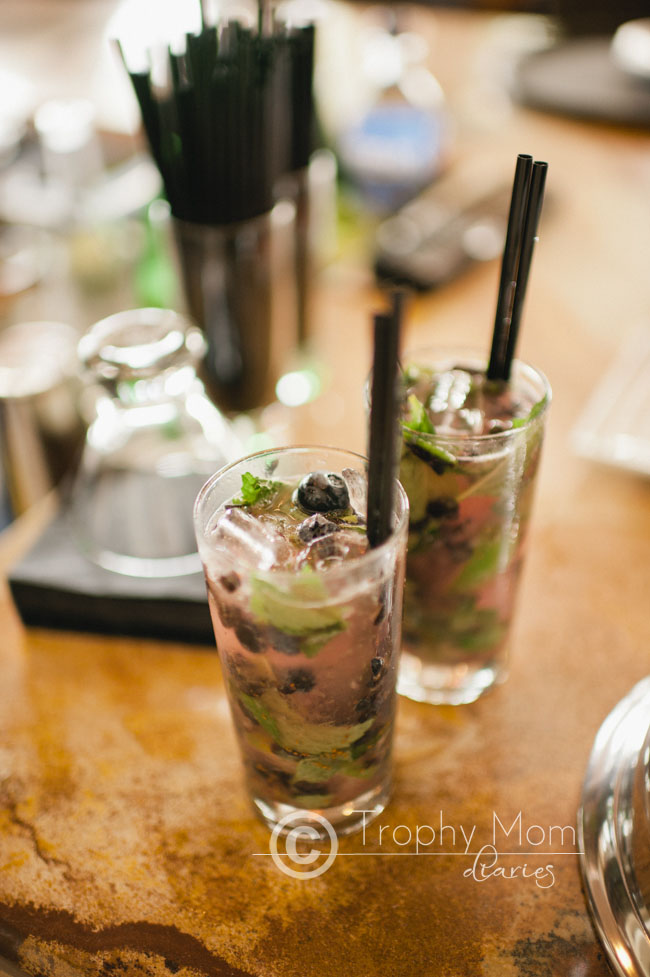 The luncheon was artfully catered by Nobu Miami Beach.  Arguably my favorite restaurant chain in the world.  You've never had sushi until you've had Nobu's sushi.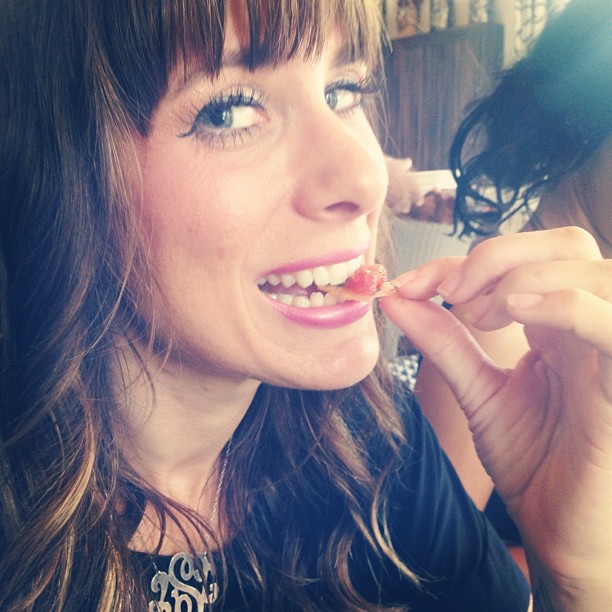 We finally got Summer to try something other than Mac N Cheese!
It takes a village
How many people does it take to pull off a spa event like this?  Well for this party it took: 2 estheticians, 4 manicurists, 2 massage therapists, and 1 make-up artist!  Together these professionals made up the 6 stations for the party: Beauty Bar, Pedicure, Manicure , Facial, Hot Stone Massage, and Make-up Station.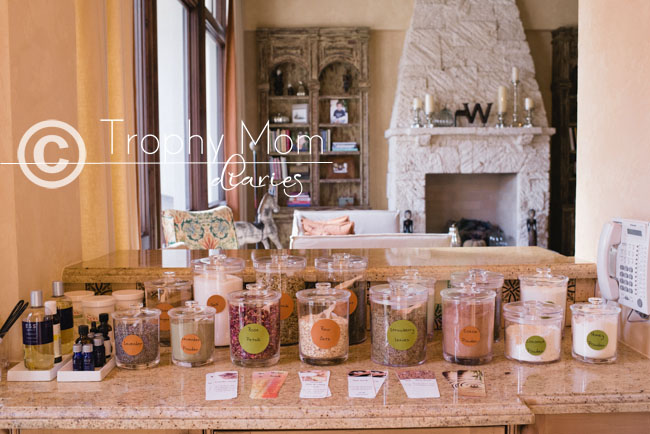 Beauty Bar
The Beauty Bar station was an interactive station where guests could choose to make 2 organic beauty products (scrubs or bath soaks) using any of the six recipe cards provided. It really is a lot of fun to mix and package your own beauty products.  Many guests said they went home and immediately used the products they had made.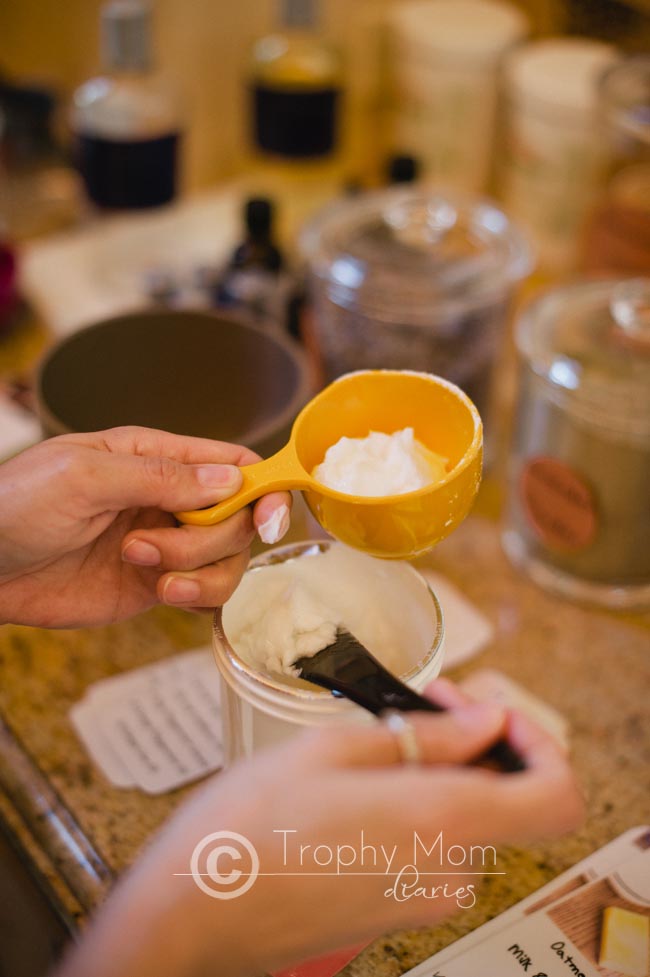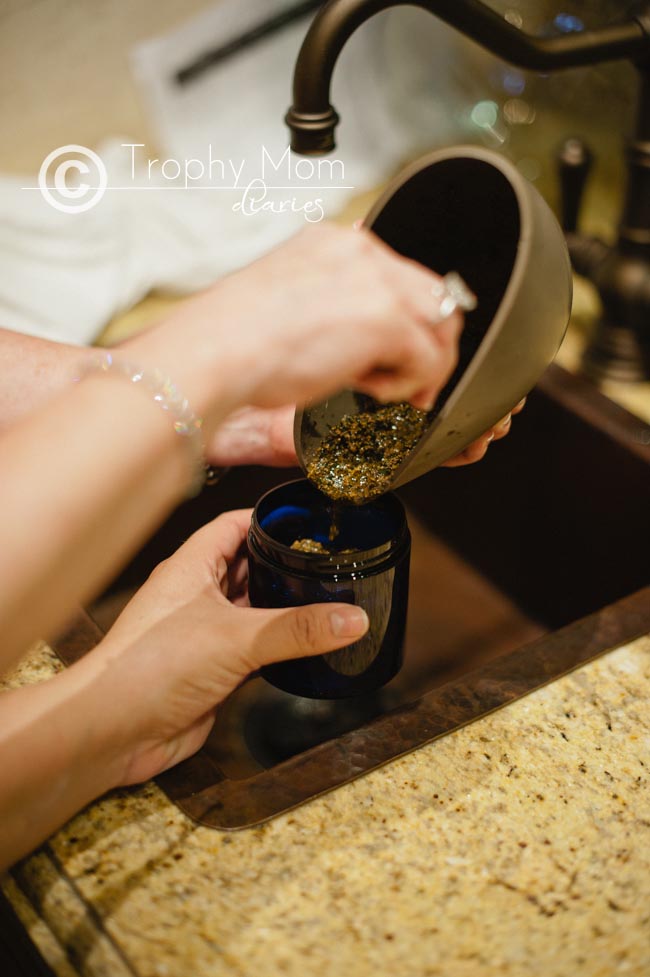 Make-Up Bar
One of the highlights of the day was having Celebrity Make-Up Artist (and personal friend) Tamara Ogden on hand to help provide quick touch-ups and impromptu personal make-up classes to the guests.  The false eyelashes didn't hurt either!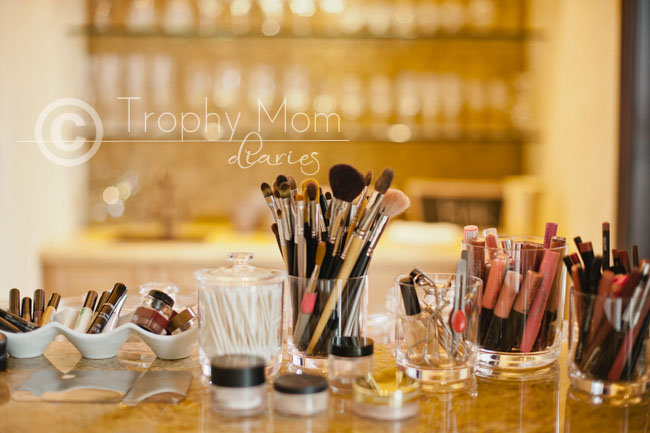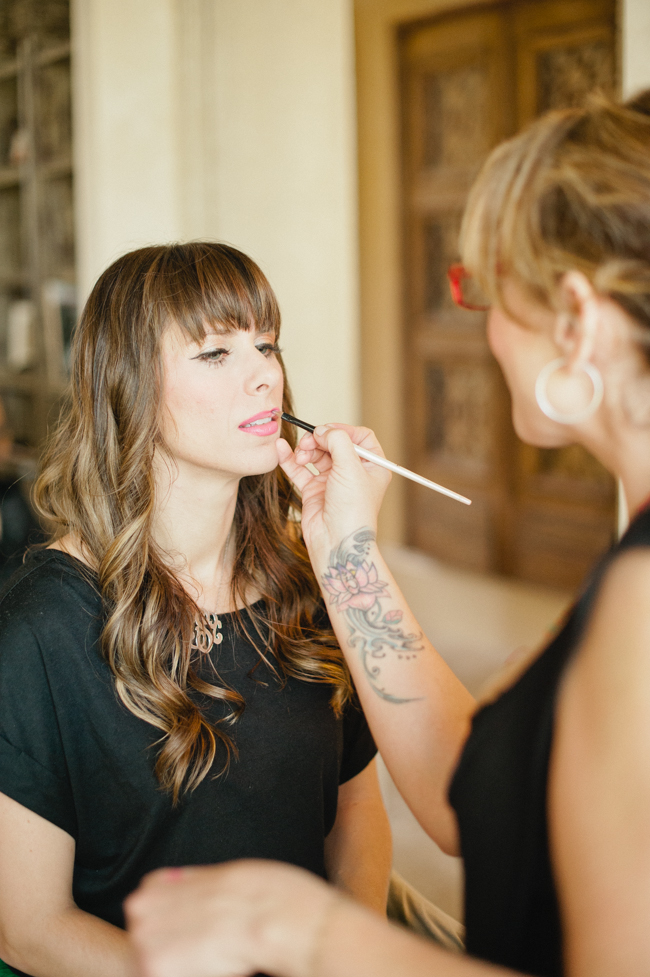 All in all it was a day of pampering—-from head to toe!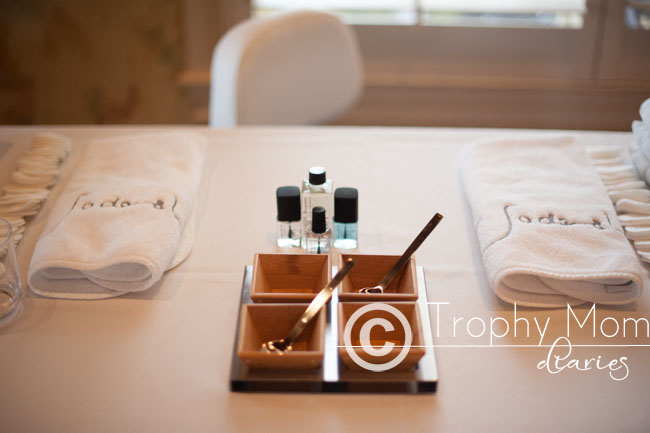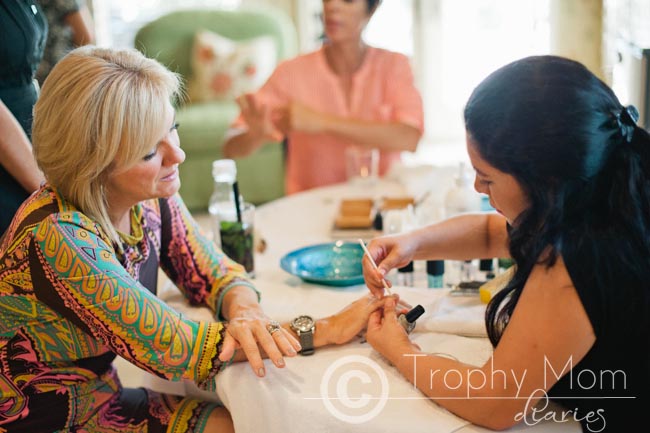 Nicole, ever the social butterfly, skipped most of her spa treatments but did indulge in a manicure.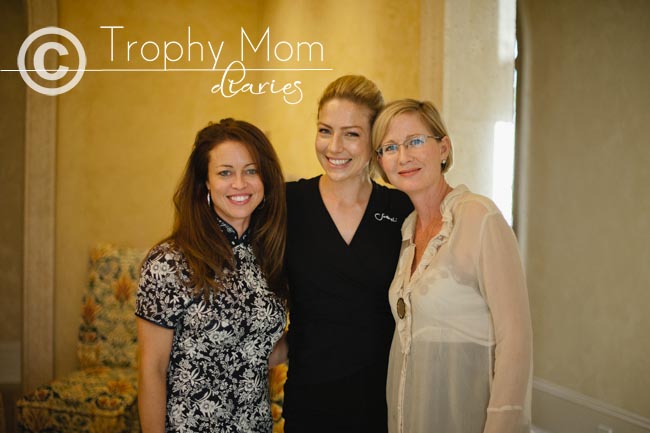 It really was a special gift to have Rachel (Dr.'s Remedy), Rebecca (Sodashi Australia), and Melanie (Spa Care Group) with us for this special day.  Not only were we spoiled by the luxurious products, but we learned more about the importance of using chemical free products on your skin.  You don't have to sacrifice beauty for health.
Take Aways
No party would be complete without a grown up "Goody Bag".  In addition to the personalized treatments they made at the Beauty Bar, each guest also took home a Gift Box from Sodashi Skincare, a Nail care kit from Dr's Home Remedy, and a 1 year access to Suzanne Bowen's streaming fitness workouts.  Together these gifts totaled over $600 (retail value).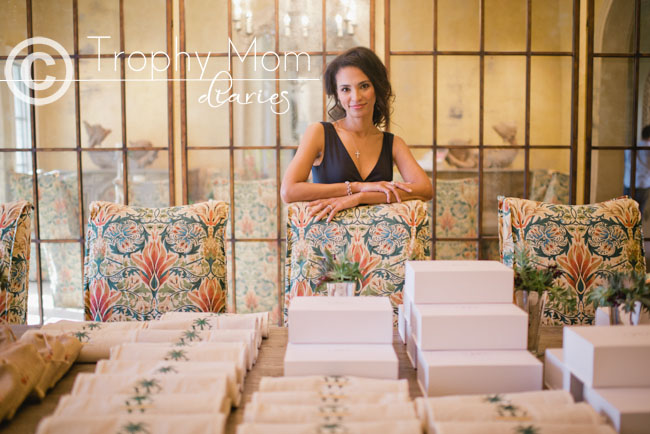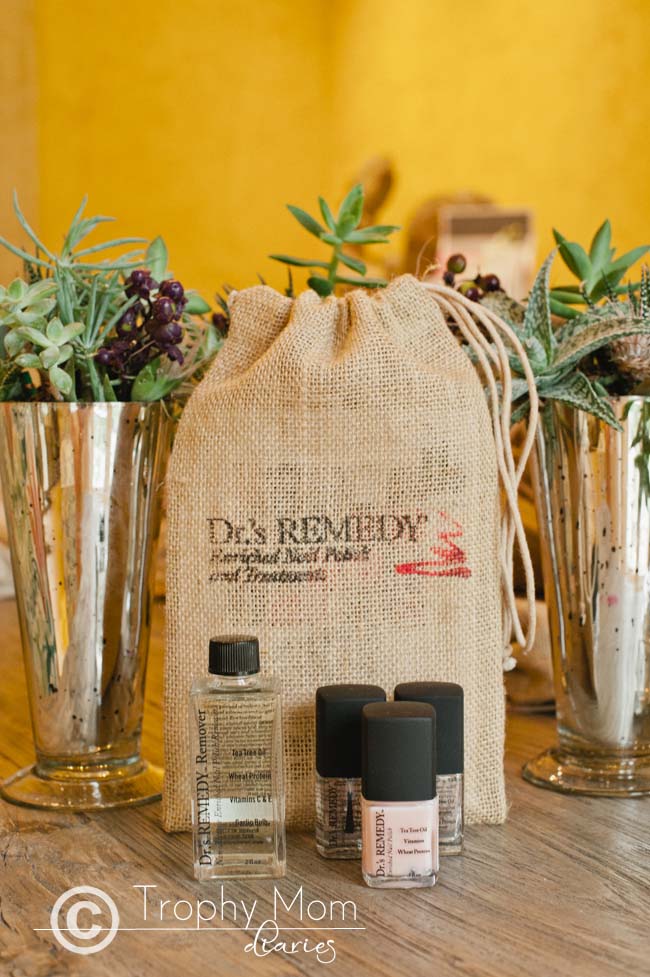 But the biggest takeaway was that no matter the the method, it's important to share your stories with other women and take time to invest in those relationships.  While the pampering we each received was good for our appearance, the conversations we had were good for the soul.
…and a blog was Officially launched!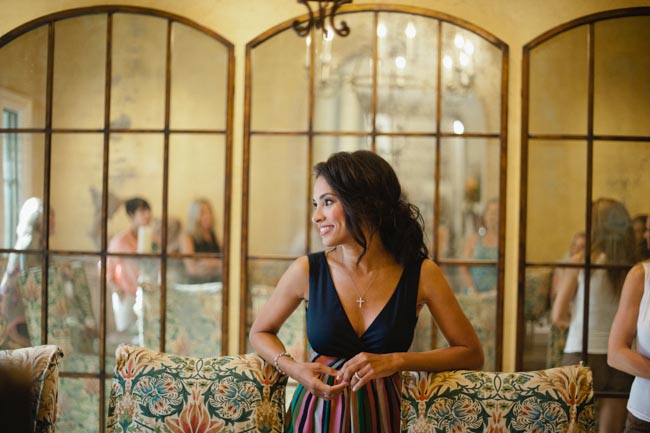 Download:
Credits:
Styling: Karin Katherine
Hair/Make-up: Tamara Ogden
Photography: Bee Photographie, Lemusings of Moi,
Catering: Nobu Miami