This post is part of a wedding series covering details and ideas for an Island Destination Wedding.  All pictures are from the destination wedding we hosted earlier this year for the Road Warrior's daughter.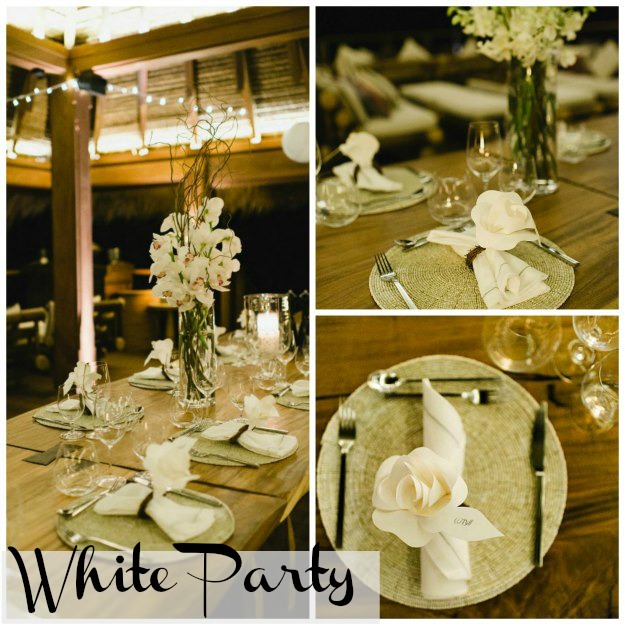 A White Party is the perfect way to kick off an island destination wedding and get guests in the mood for the upcoming nuptials.  White parties aren't limited to just weddings, so even if there isn't a wedding in your immediate future, there are still some elegant takeaways you can apply to your next dinner party or stylish white party.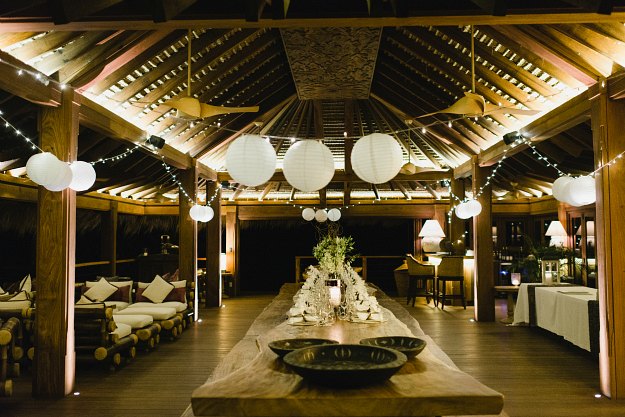 How to create a White Party Tablescape

1. Use varied simple white floral arrangements to add interest to the table.  In this tablescape 3 different types of flowers were used yet they were grouped individually in 3 different vases.  This type of arrangement is very easy to DIY.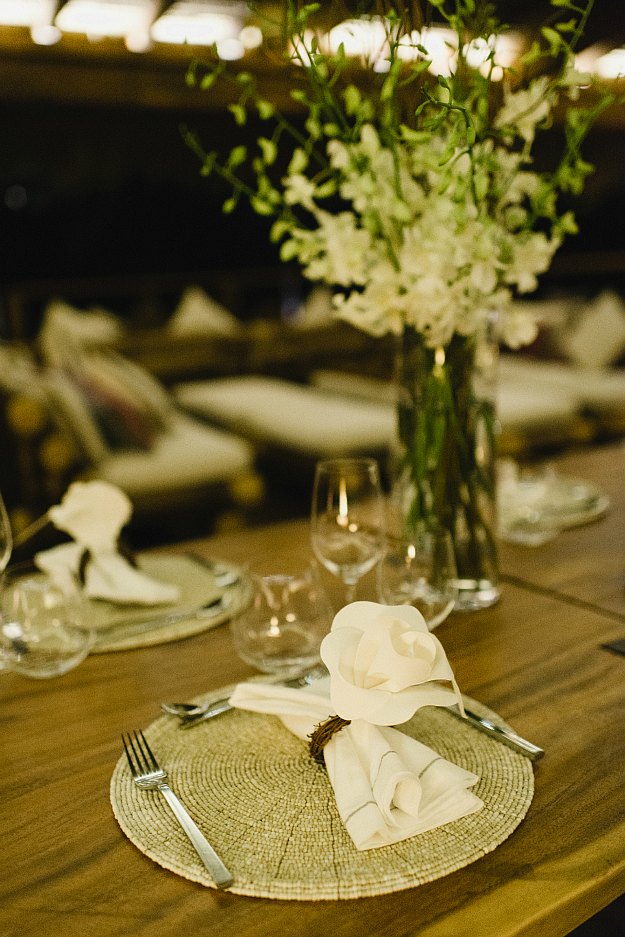 2. Use white linens and napkin rings in different hues.  Pictured above is an off white napkin with white napkin ring place card.  White comes in many different tones, layer them for the most dramatic effect.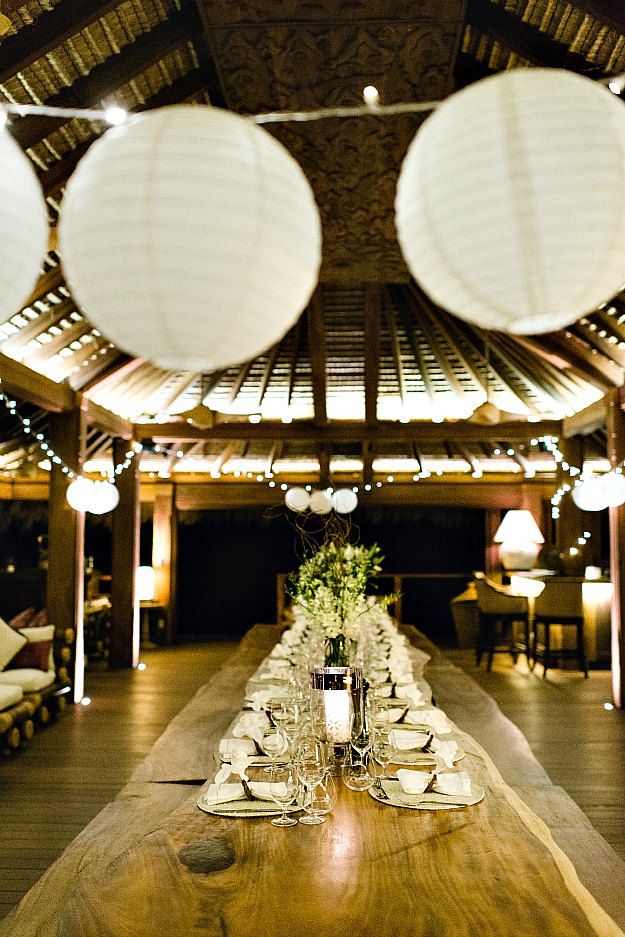 3.) Candlelight is the perfect white light!  Use string lights and candles generously.  If you're using lanterns, don't forget to add lights to the inside for a nice glow.
Other details from the evening:
To add a little fun to this evening party we used LED balloons, bracelets and glow bar-ware.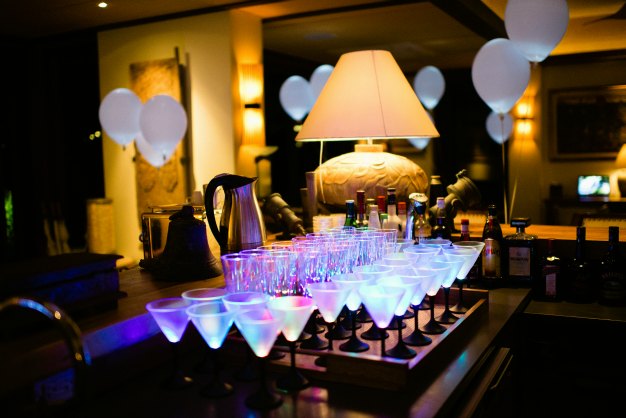 After dinner the guests headed out to the beach where we watched fireworks over the ocean.  It was the perfect way to end our evening and begin the weekend.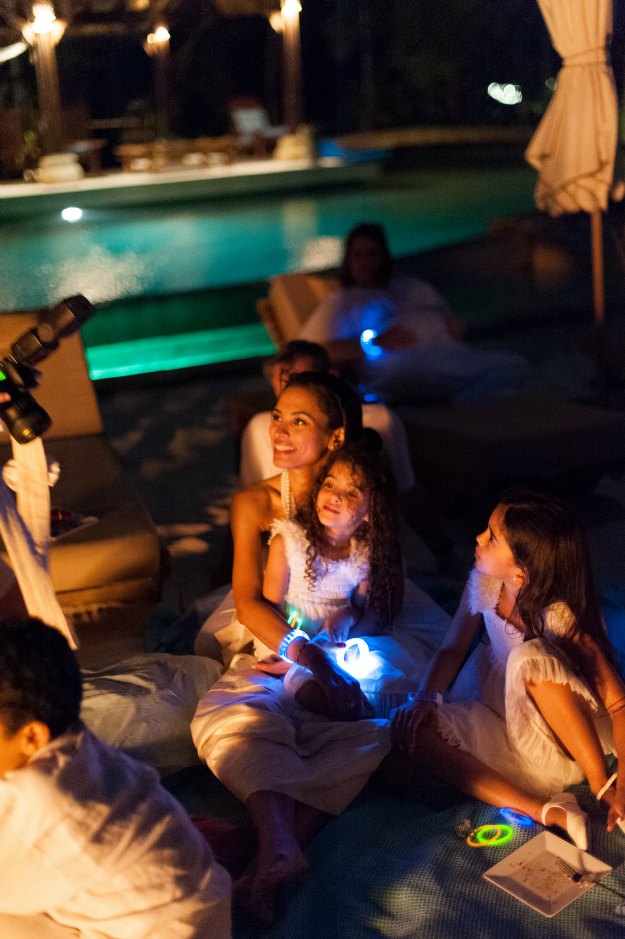 Candids from the evening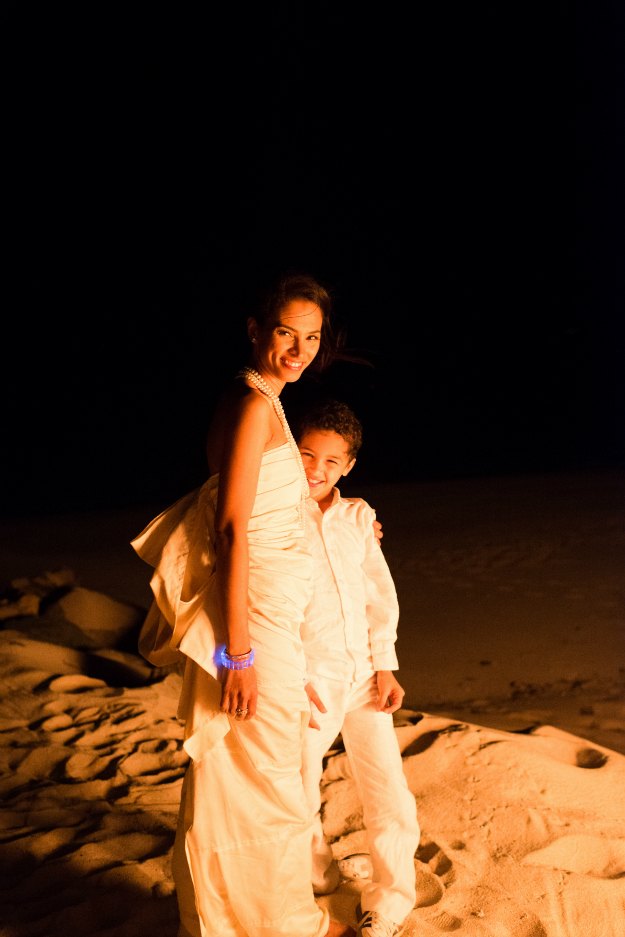 I love this picture of me with one of our sons, standing by the bonfire.  It was our first evening in the British Virgin Islands and we arrived 3 hours later than planned, due to a mechanical issue with the plane!   I was very overwhelmed by all that needed to be done and I distinctly remember that this moment, near the end of the evening, was the first time I remembered to just breathe and relax.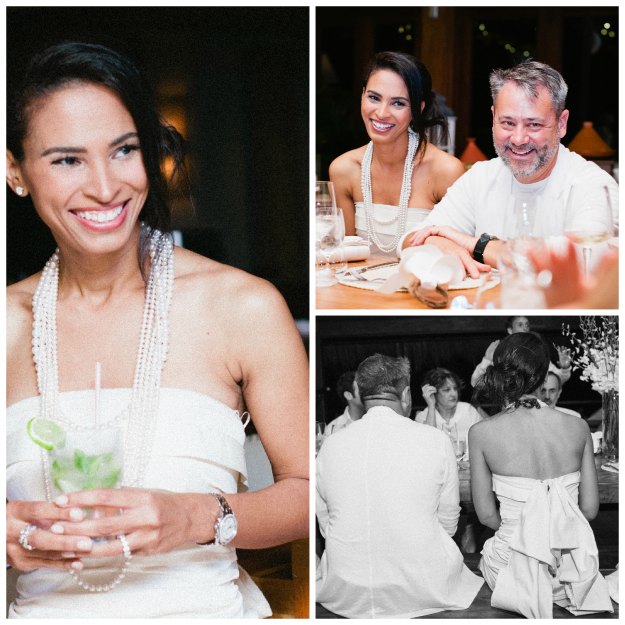 My dress (and necklace) is by Lanvin and it was so comfortable.  The Road Warrior encouraged me to buy it the year before when we were in Las Vegas on a business trip. At the time I wondered when I'd ever have an occasion to wear a long white gown, but I didn't want to put a damper on his enthusiasm with picking out something for me.
I'm glad I didn't.  It was the perfect dress and the most perfect evening.
White Party Resources:
Lanterns
Napkin Ring place cards