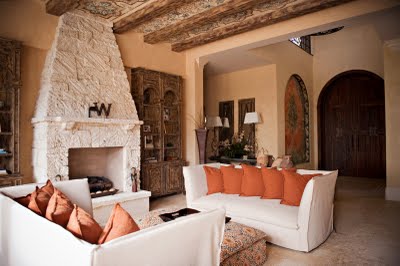 This is our new living room. Since this picture was taken I've rearranged the items on the bookshelf but I think this gives you a pretty good idea of the room.  It is so relaxing and no doubt is one of my favorite rooms in the house.
The inspiration for the ceiling was the fabric on the ottoman.
The built-in bookcases are faux painted & distressed to look like an antiques.