It's not easy trying to bring Fall to Sunny Florida, ya'll.
The Palm trees and the bamboo just don't change colors unless they are DEAD;
and then they are not so much a marker for fall, so much as a potential hurricane hazard.
Still, I must admit that I am a teeny tiny bit nostalgic for our days in Pennsylvania when we had leaves to jump in and trees changing colors.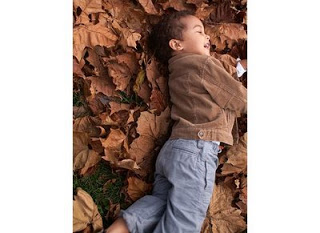 But don't tell Big Daddy I admitted that.
While reading blogs (instead of newspapers) this morning and following the veritable rabbit trail to new blogs (that I must add to Google Reader, even though I'm not 100% sure how to find it again) I happened upon Layla's blog, the lettered cottage, and saw her fall centerpiece post…and I was inspired.
So what to do?
Of course I had
borrow
that idea and make my own.
Complete with organic limes from Whole Foods.
Thanks Layla for the inspiration and I sure do wish you the best on your HGTV auditions.
When I had my store, Style House, I was lucky enough to appear on 3 episodes of Smart Design and I'm still flying high from that accomplishment almost 6 years and 4 kids later!
I'll post more of my fall touches to the blog later this week.
Try not to bite your finger nails down in anticipation.
Stubby nail bitten nails are never in, no matter the season.