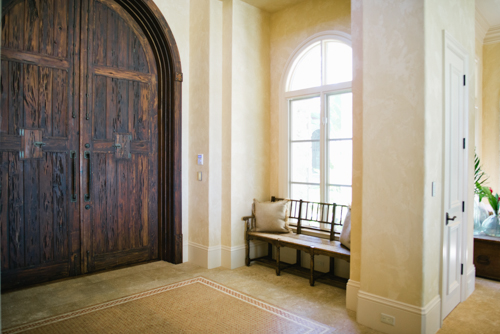 I love doors.  Do you?  The front doors in our home are big and heavy and yet I think they're still inviting and have a lot of character. The bench in the foyer is where guests often place their handbags or coats but I also think it would be a good spot to take a portrait of one of our children, although the lighting from the window could be tricky.
One of the things that I love about our home is that it truly is a home for our family.    When I was growing up my parents never allowed us to go into the living room or sit on the furniture in that room.  That was reserved for very special guests.  In our home, there isn't a single room or space that our children are not allowed to live in and enjoy.  Who could be more special than our own family?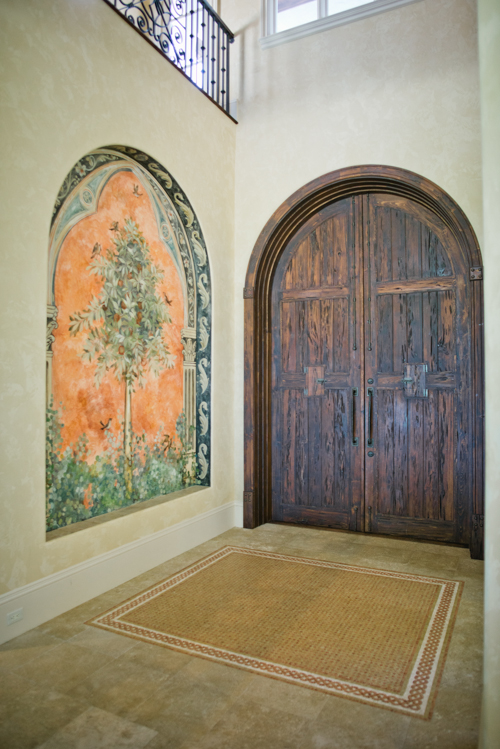 I do think it is possible to have a home that is both functional and comfortable for all members of your family.