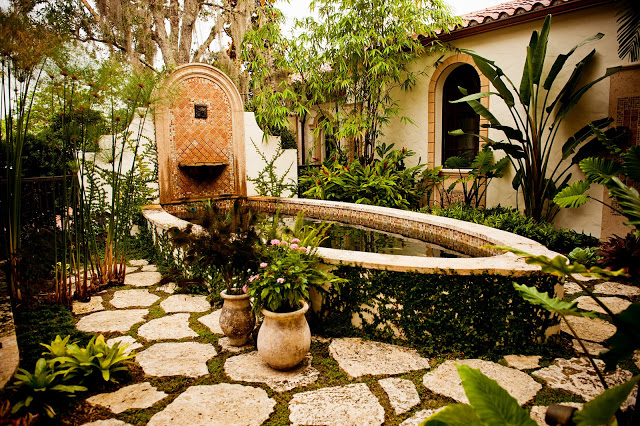 When we began building our home I always knew I wanted a Koi Pond.  I've always been facinated by Koi since my time spent living in Los Angeles.   I also wanted to create an area outside of our dining room that was beautiful, tranquil, and calming.
Last fall we finally got around to getting the Koi for our Koi Pond.  Little did Big Daddy know what an adventure getting them would be.  We were expected to help  catch them first!
Thankfully, we were able to do so without any injury to the fish or Big Daddy (who didn't act alone).
They really are quite beautiful fish.  Even when they are out of the water and gasping for air...oops!
We now have 8 Koi in our pond and are planning to purchase a few more exotic breeds in the fall.  I've promised Big Daddy that this will be a low key hobby for me.  That means no breeding of the Koi or  participating in Koi shows across the country.  Even though I'm sure these beauties would win.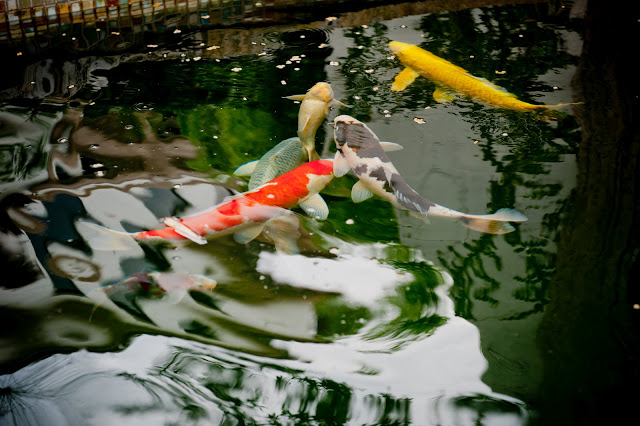 Building
our "dream house" was truly a labor of love filled with moments of angst
and stress, but we are finally moving past the bad memories (and
repairs) and moving on towards contentment and gratitude.
The Koi Pond is now a reminder to me that things will eventually fall into place.  The bad doesn't keep happening…and if you look around, there is beauty, even where there was once distress.